Everyone has the potential to be a collaborative leader.
At Manito-wish, we are dedicated to providing the training, skills and insight necessary to get them there.
Our expert facilitators utilize specialized sites, a variety of training tools and initiatives, and the unique opportunities offered in our lakefront setting to guide participants through progressive, hands-on exercises that inspire individual and collective growth and trust.
At Camp Manito-wish YMCA, we take a carefully-crafted approach to leadership development. Each Leadership Program session is customized to the specific goals, schedule and comfort level of your group.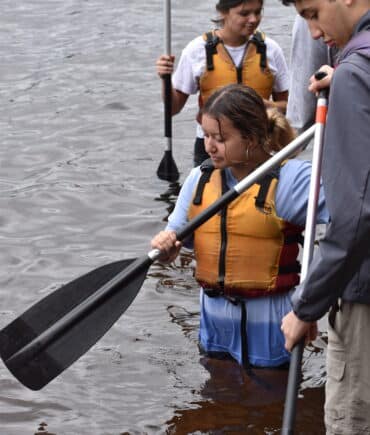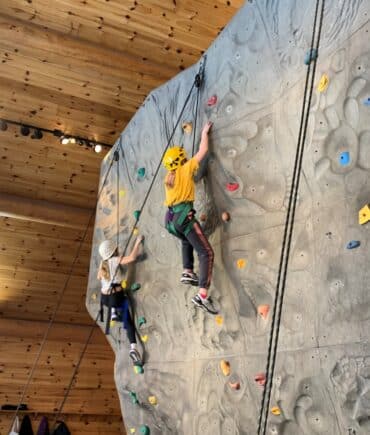 There are eight qualities of collaborative leadership that we seek to instill.
Our programs are highly customizable and can be focused on various outcomes.
Leadership Program Housing & Meals
Our Leadership Program has an exclusive cabin area called Smith Leadership Village. For meals, participants gather in our historic Nash Lodge for hearty breakfasts, lunches, and dinners.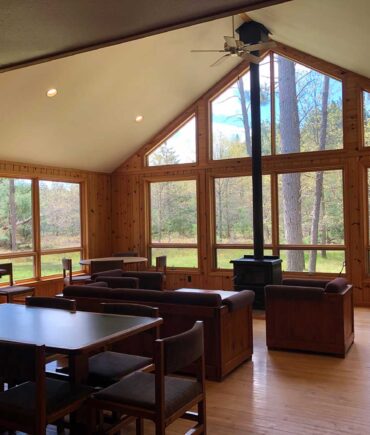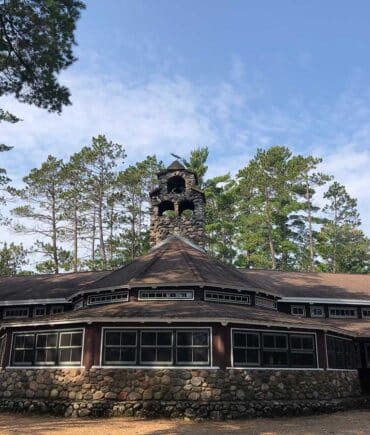 A core strength of our program is our professional staff. These are a diverse group of people, each with unique talents, backgrounds and perspectives.
The Manito-wish Experience
For over a century, we've developed deep traditions and a thoughtful philosophy designed to enrich camp life, facilitate character development, and create connection.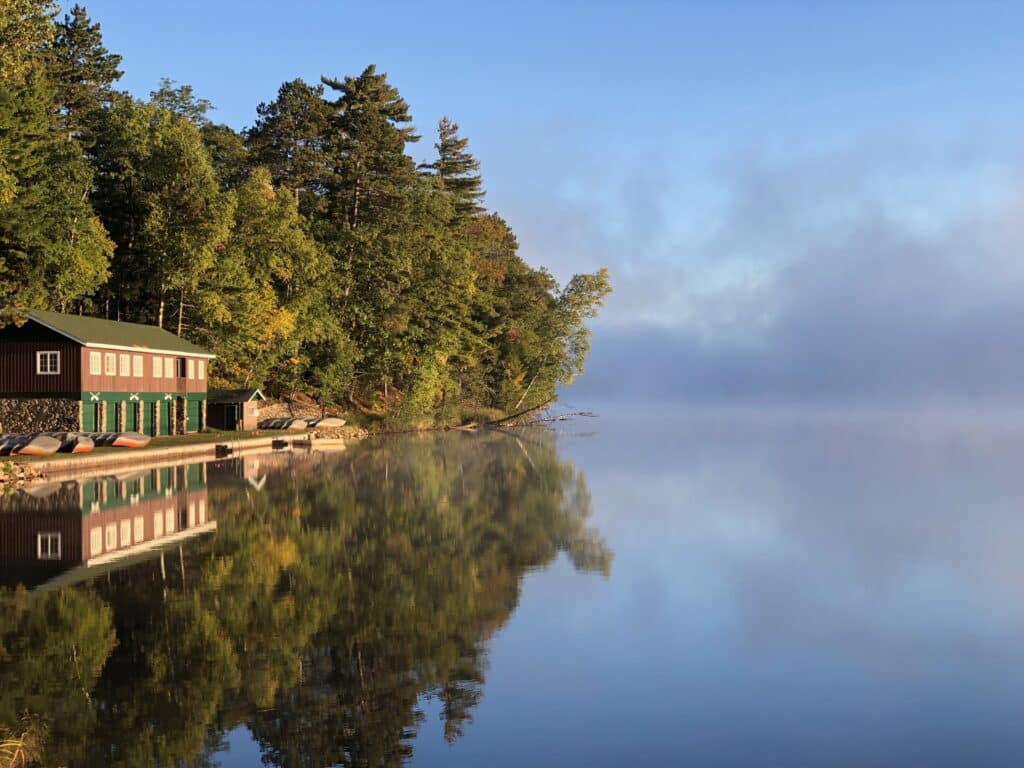 "It truly is a transformative experience; this is a very different place, and it really pushes these young people out of their comfort zone, and you can see significant changes, both as individuals and as a group."
Leadership Partner Testimonials
We have long term relationships with our leadership partners. Learn about these groups' Manito-wish experience.
We look forward to discussing your goals, options, and answering any questions you have about our Leadership Program.