Leaders don't follow a single path and the same is true for leadership development.
At Manito-wish, it's not just a wall to be climbed or a ropes course to navigate. It's a thoughtful, deliberate process that begins with careful consideration of your goals and your group. We review participants' ages, experience and comfort levels, and craft a fully customized plan to achieve the greatest positive outcomes.
Each unique plan is created by our Leadership Program experts, drawn from four major resources areas:
The Manito-wish Leadership Center
The central hub for our Leadership Program, providing a warm and welcoming environment, multiple levels and flexible space for a variety of leadership exercises, from an indoor climbing wall and library to activity areas and classrooms.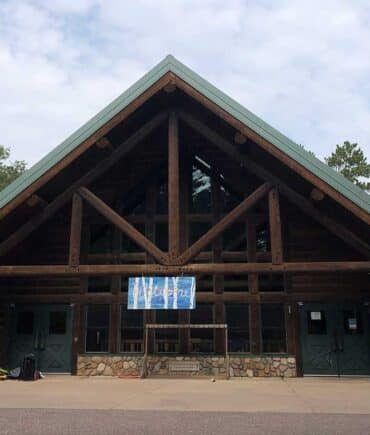 Many of our leadership development initiatives are hands-on in nature, drawn from an expansive library of leadership related exercises, activities and challenges.
This outdoor facility accommodates a range of leadership development exercises administered via a variety of structures and settings, including high and low challenge and ropes courses, climbing walls, and a zip line.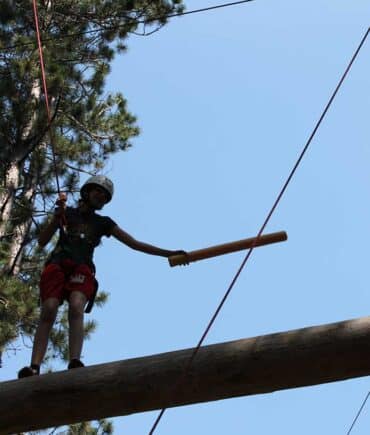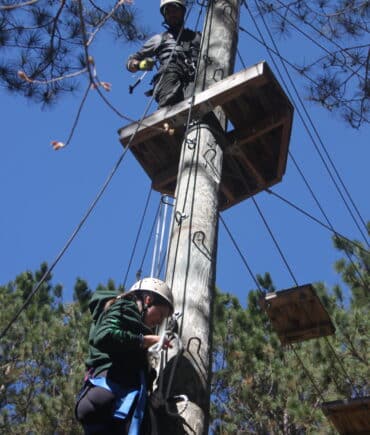 Our unique Northwoods setting allows us to incorporate a range of field activities, canoe trips and backpacking, and even snowshoeing excursions into your group's curriculum.
Manito-wish Leadership Program Introduction