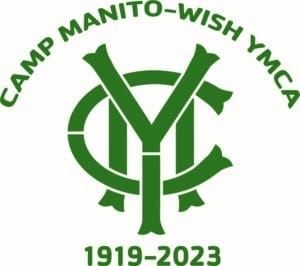 Dates: July 22, 2023
Age: All Ages
Fees: No charge. A voluntary contribution is appreciated to offset costs.
Registration Deadline: July 7
We look forward to welcoming alumni, family, and friends with access to our grounds and facilities along with a schedule of traditional and informational activities.
Engage in coaching periods – waterfront, archery, crafts, and more
Cabin tours
Explore our grounds & facilities
Paddle Boulder Lake (canoe, paddleboard, or kayak)
Participate in Chapel
Enjoy meals at the Pavilion and Nash Lodge
Shop the Trading Post
Reunite with alumni
Attend Cabin dedication ceremonies (Dundee, Last Resort I & II, and North End Staff House)
Reflect at the Square/Vespers Ceremony in Nash Lodge
There is not overnight lodging available at Camp, therefore advanced area motel or cabin reservations are recommended. Summer is a busy time in the Northwoods. Don't delay, use the list below to find lodging options in the region.
Boulder Junction, (715) 385-2400, boulderjct.org
Eagle River, (715) 479-6400, eagleriver.org
Lac Du Flambeau, (715) 479-6400, lacduflambeauchamber.com
Land O'Lakes, (715) 547-3432, landolakes-wi.org
Manitowish Waters, (715) 543-8488, manitowishwaters.org
Mercer, (715) 476-2389, mercercc.com
Minocqua Area, (715) 356-5266, minocqua.org
Presque Isle, (715) 686-2910, presqueislewi.org
Sayner-Star Lake, (715) 542-3789, sayner-starlake.org
St. Germain, (715) 477-2205, st-germain.com
For those in town on Friday, the Boulder Junction Chamber of Commerce is hosting a special Music on Main Street with live music by Brian McLaughlin from 7pm to 9pm, downtown at Peeple's Park.
Saturday
8:30am-4pm - Check-In
9am-9:45am - Chapel
10am-12:15pm - Program Activities
12:30pm - Lunch
2pm-3pm - Program Activities
2pm-4pm - Dedication Ceremony and Tours
5pm-6:30pm - Dinner in Nash Lodge
7pm-8:30pm - Square/Vespers Ceremony
Registration is free, but knowing you're attending helps our planning and preparation. In lieu of a registration fee, to help offset costs of the 105th Anniversary celebration, we ask that you consider a donation at your comfort level.
If you are interested in sponsoring any of the meals and seasonal staff costs for the day, please contact Jeff Pereles.
We look forward to seeing you at the 105th Anniversary Celebration. Here are some suggested items to bring with you and your family:
Sunscreen
Water Bottle
Bug Spray
Seasonally appropriate clothing layers
Rain gear (if inclement weather is forecasted)
Comfortable shoes
Flashlight