Campers stay in their cabins with other campers of similar age, along with two counselors. The cabin group is the nucleus of the Manito-wish community — sharing meals, wilderness trips, and attending afternoon program activities together. In addition, they share in the upkeep of their cabin, pitching in each morning to clean, sweep and tidy up their rustic home. Through their camp life experience, they learn responsibility, build character and help their fellow cabin-mates keep a comfortable, cozy home.
They will learn how to work together with different styles and personalities, and they will become skilled at how to communicate when they are being challenged, empowered, and encouraged to grow, laugh, and learn together.
Our cabins were built in different eras and have been updated throughout the years. They all have the Northwoods historical charm. They're a camper's hang-out place, rustic retreat, and home away from home. So we make sure they're comfortable, accommodating, have private changing areas, and are well-maintained.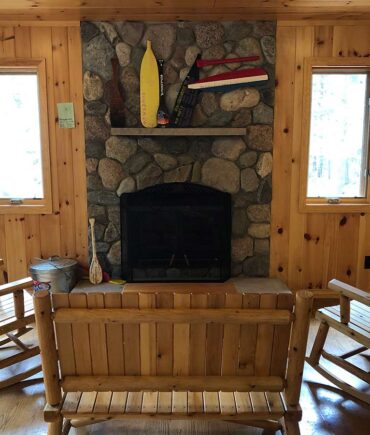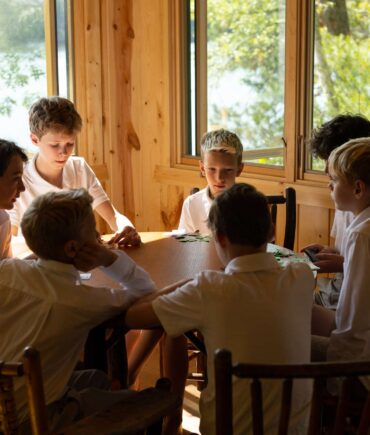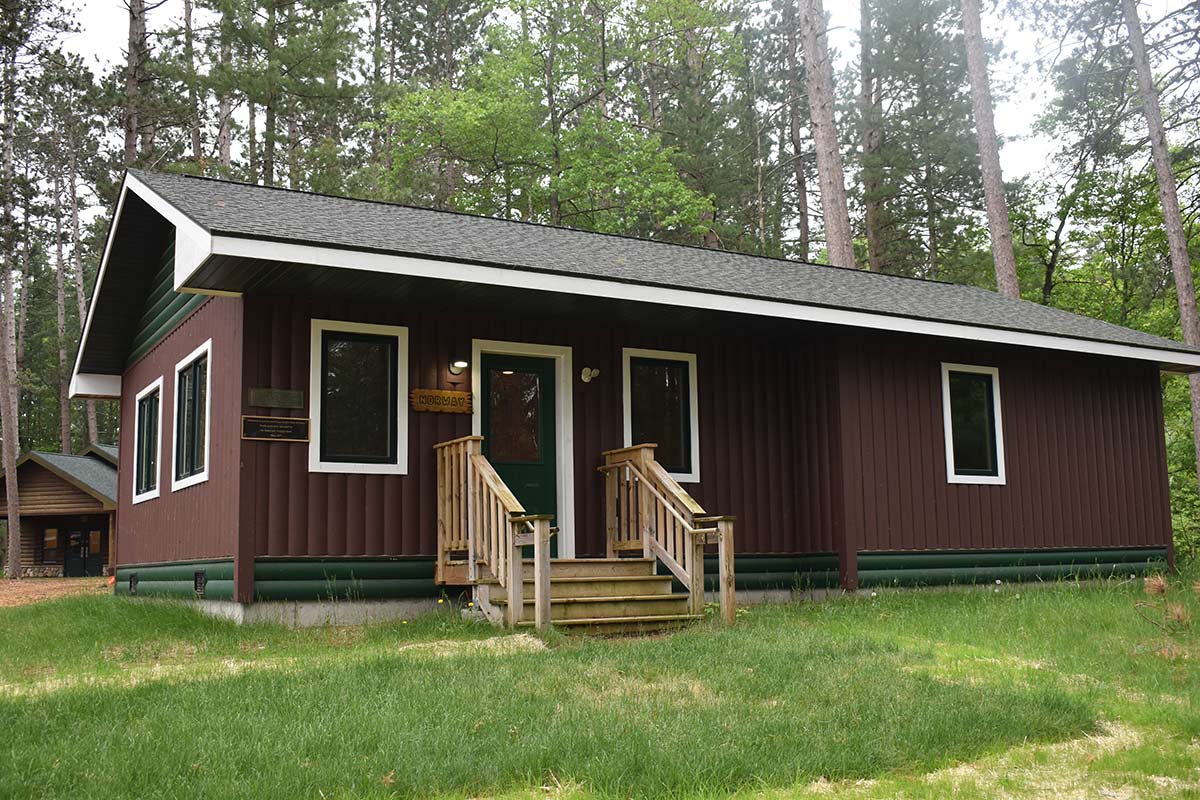 Each cabin has its own name, as well as a unique floorplan, but they all share several features in common.
For instance, every cabin has a sitting room with wood-burning fireplace for cool summer nights and a bunkroom that accommodates approximately twelve individuals - two counselors and eight to ten campers. Some "double cabins" provide two bunkrooms and an enlarged sitting area.
Wash houses with showers, sinks and toilets are located a short walk from all cabins. They are lit at night and all showers and toilets are private.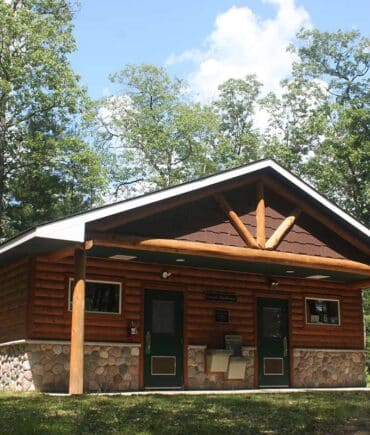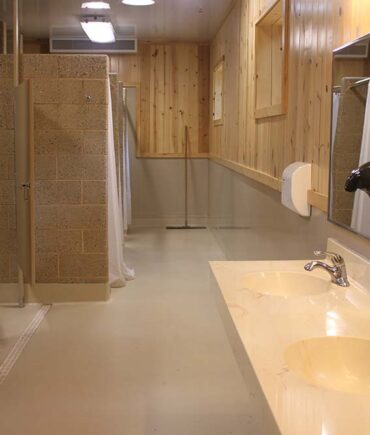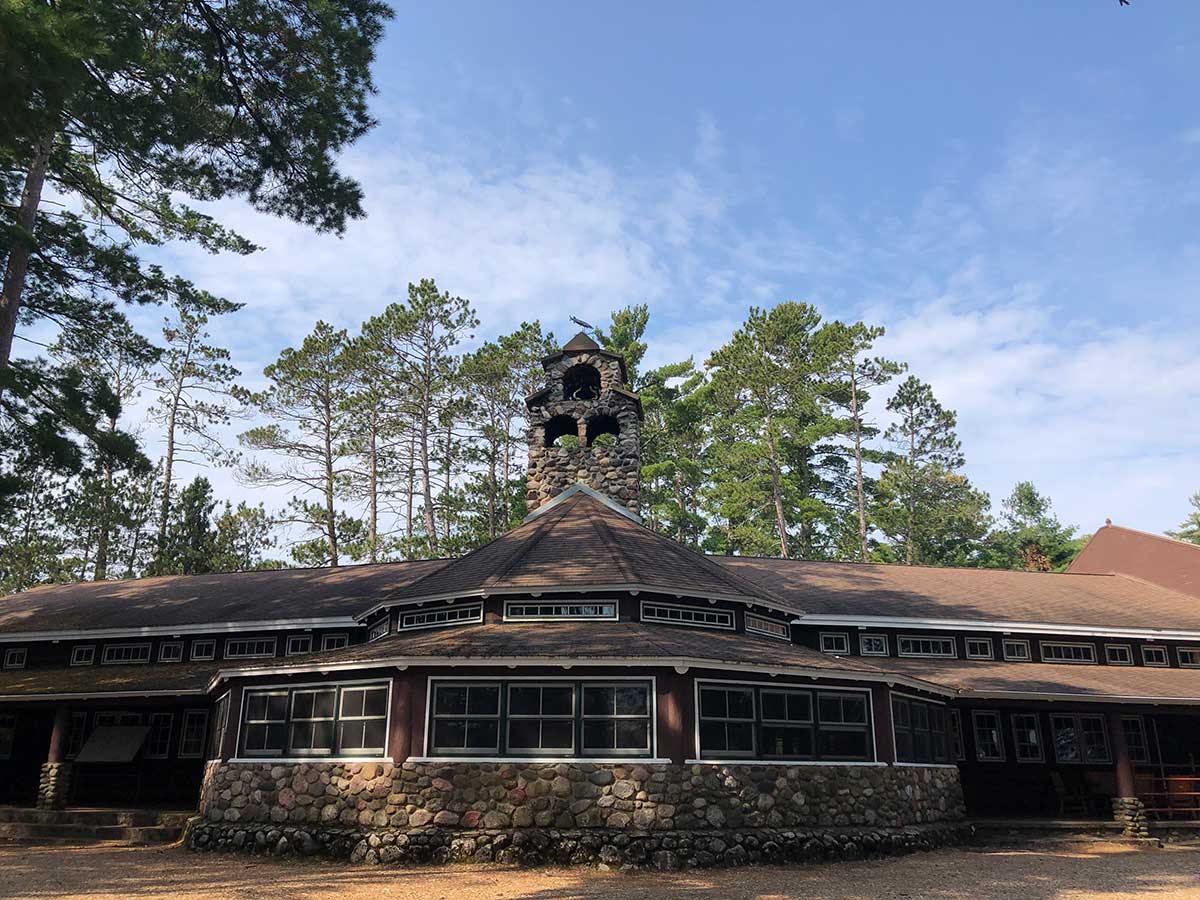 Summer camp life requires plenty of energy, at Camp Manito-wish YMCA it's delivered in the form of a delicious and diverse menu. Most days, campers gather in historic Nash Lodge for hearty breakfasts, lunches and dinners, prepared under the expert eye of our dining service Chefs. Desert is always served with lunch. Taste, nutrition and food allergies are always taken into account.
On Trail, campers plan, pack and prepare their own meals over the campfire, resulting in appetizing and often creative dishes. Whether your camper is enjoying beef stroganoff at the dining table or hunkering down for ECHA (Eggs, Cheese, Hash browns, And …) brunch at the campsite, they'll be well-fed and well-fueled for the days ahead.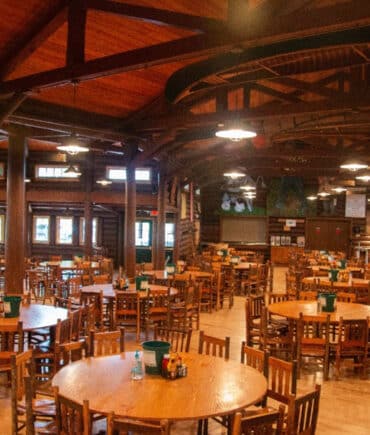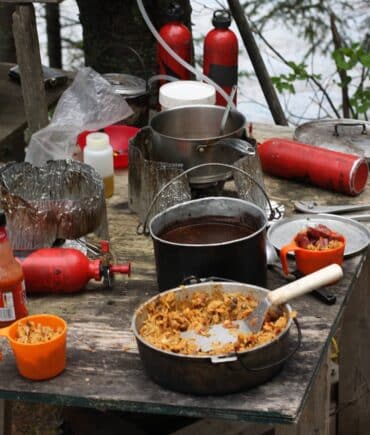 There's always a chance to try something new, and nutrition and dietary restrictions (food allergies, etc.) are carefully taken into account.