When you're on Trail in Outpost, you are on the front lines of all the incredible beauty, wonder and challenge nature can bring your way. Camp Manito-wish YMCA is dedicated to providing an experience that's unforgettable, enriching and positive. Here are five major factors that set our wilderness tripping program apart from the rest.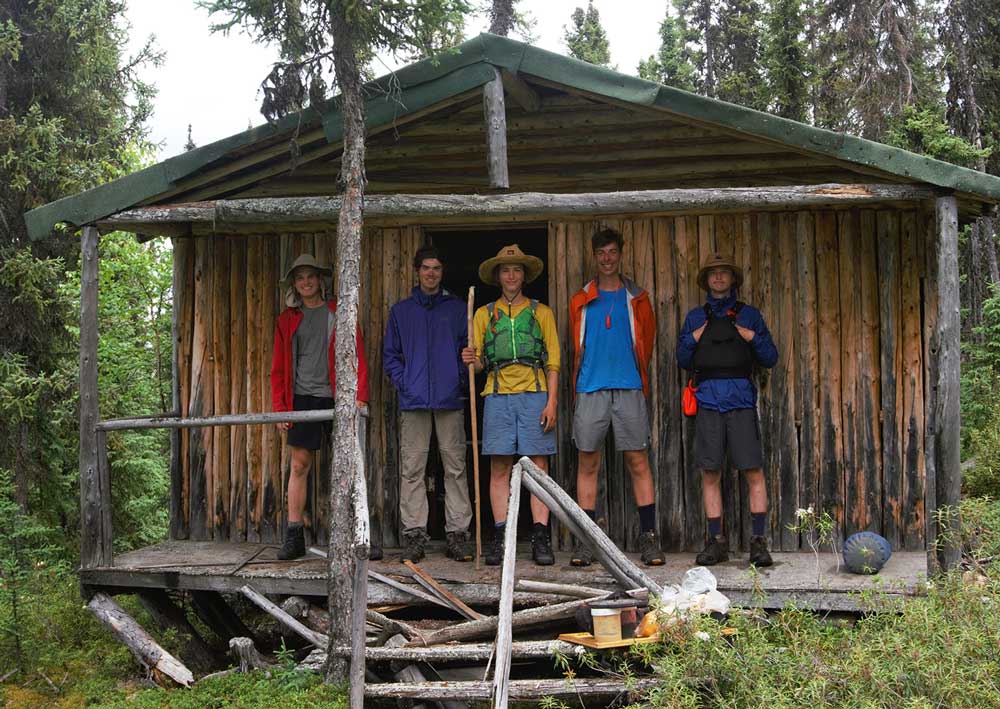 For decades, Camp Manito-wish YMCA has been providing extended wilderness travel programs for teens. This experience and expertise, coupled with time-tested-and-proven practices and a singular focus on character and leadership development, has made Outpost one of the premier wilderness tripping experiences in the nation.
Lessons that last beyond the journey.
In Outpost, every environment, encounter and experience is harnessed as a tool to provide collaborative leadership skills that last long after the trip is over. We're not just creating wilderness-only leaders; we're instilling character and leadership qualities that will serve participants in any situation.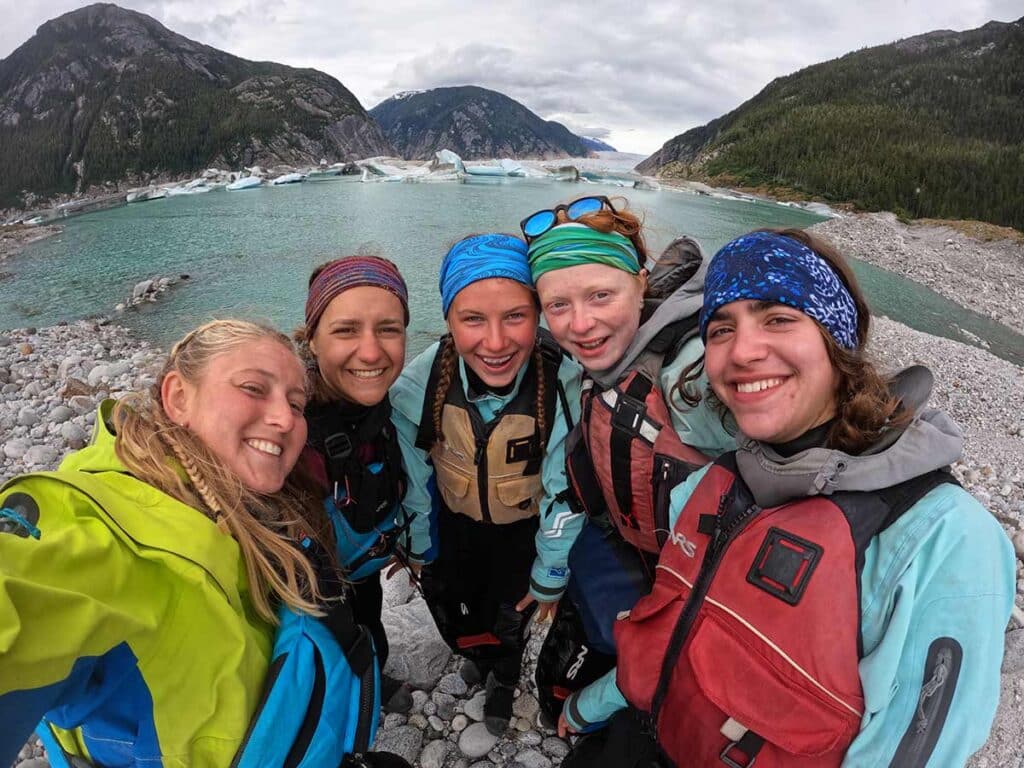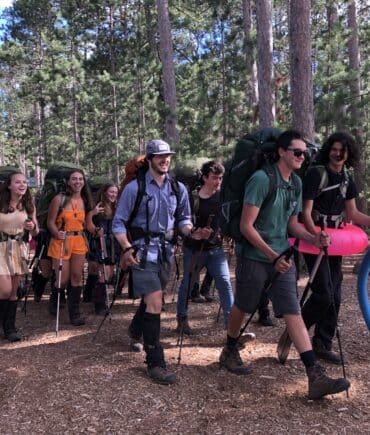 With challenge comes growth.
Outpost is a progressive program with four distinct levels. Trip duration grows with every year of participation. Destinations, experiences and challenges are delivered in an age and skills appropriate way. As the program progresses, youth advance right along with the experience, gaining positive new leadership and character traits along the way.
All four levels of our Outpost Program offer three distinctive trips - canoeing, backpacking or sea kayaking. Each trip, no matter the chosen discipline, will have participants exploring a different natural area in North America. In this way, we can provide a wilderness experience that meets each participant's interests, skill levels and personal preferences, while delivering a consistently amazing experience for them to progress through from freshman through senior year.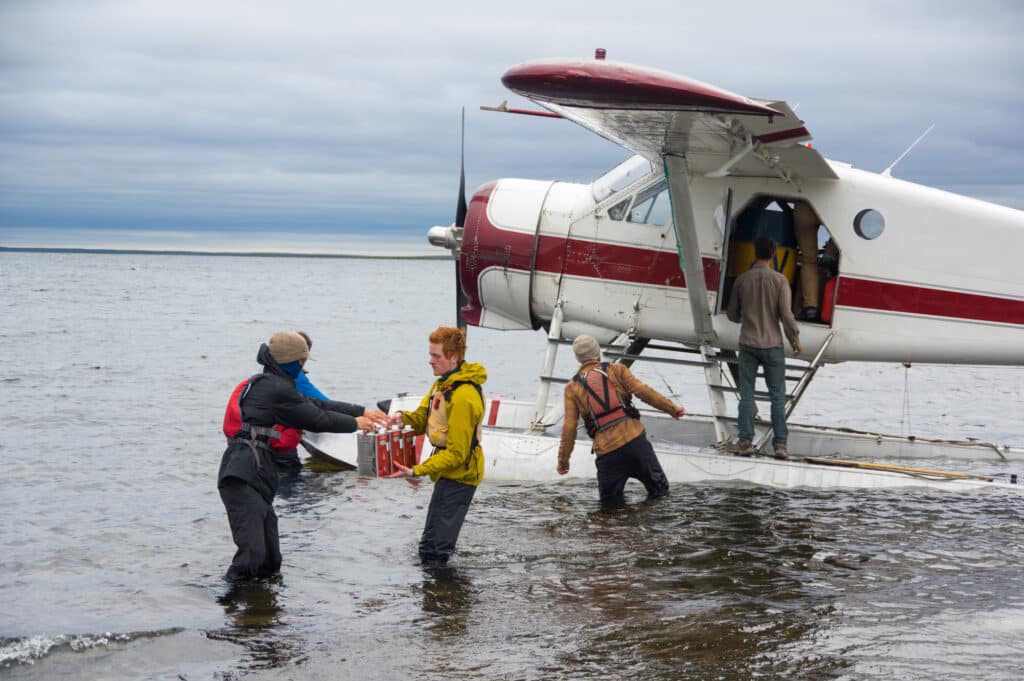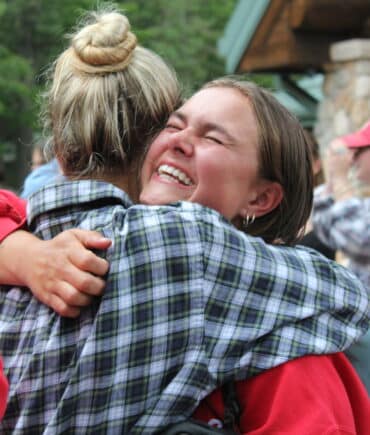 Risk Management is our highest priority.
All Outpost Program trips begin at Camp Manito-wish YMCA for participant skills training and preparation. Our trip leaders offer both technical experiences and undergo wilderness safety trainings and certifications, emergency management and child abuse prevention. A physician-conducted physical is required for participation as well as meeting essential eligibility criteria. In addition, emergency communications equipment is mandatory on every trip. Consequently, participants and staff are well-grounded and well-prepared going out on Trail, and well-supported during the entire Outpost adventure.