One of the characteristics of a Manito-wish leader is the intentional stewardship of our natural environment. A Manito-wish environmental steward is a person who cares for the natural world to the benefit of our current and future generations.
Environmental stewardship recognizes the interconnectivity of our world and our actions within it. It begins with a deep connection to and knowledge of place - a connection that emerges from experiencing nature through our hands, hearts, and minds. It grows as we understand key ecological principles, such as the symbiotic relationship between what is created and what is consumed. It matures as we learn to ask questions that explore how to balance the needs of nature and humans, and to reflect on the impact of our choices. None of this is possible without educating ourselves, our children and our future generations about what it means to be an environmental steward.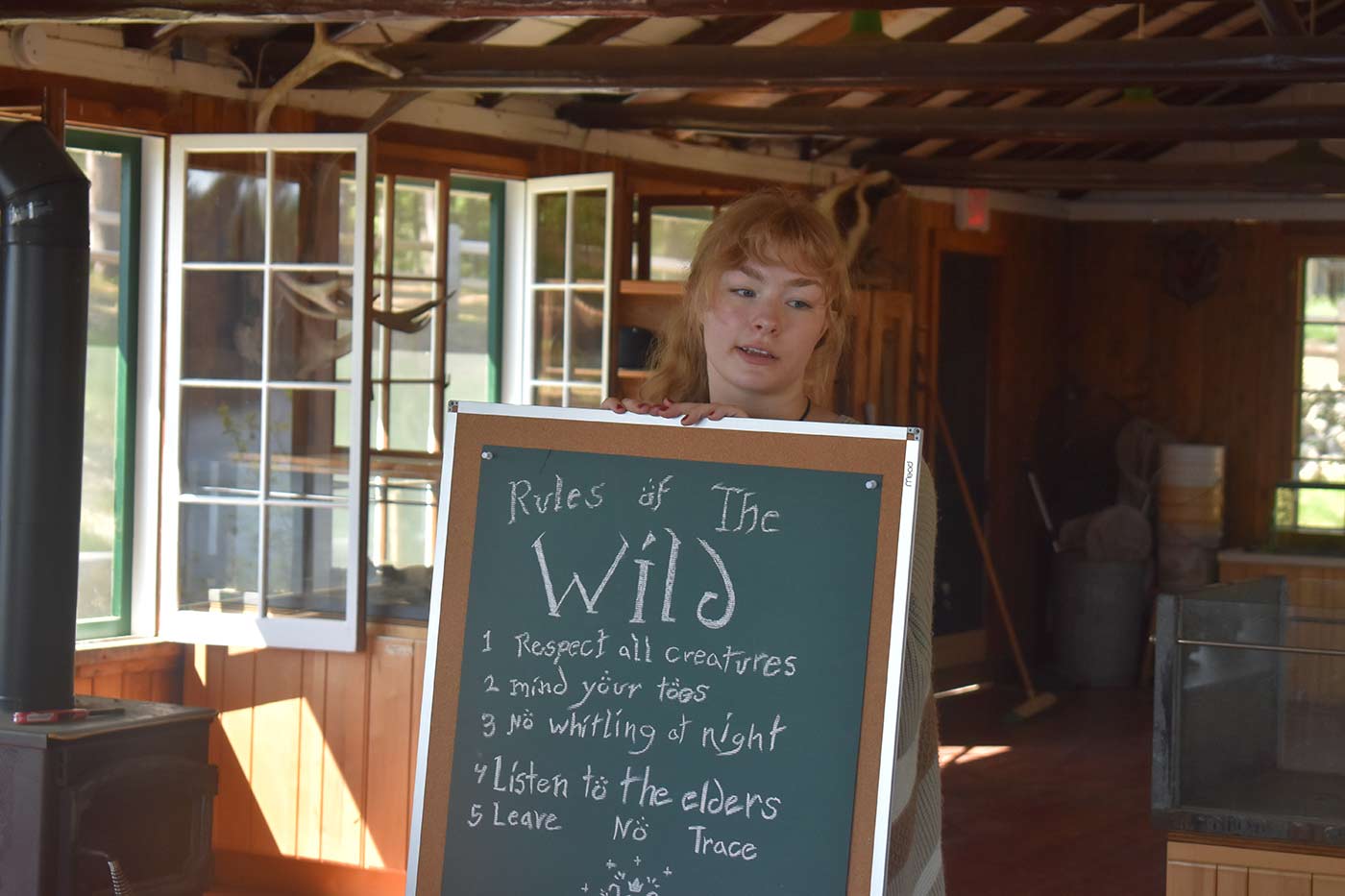 We acknowledge the lands along the shores of Boulder Lake on which Camp Manito-wish YMCA sits and have been occupied and stewarded by the Anishinaabe peoples of the Lake Superior Band of the Chippewa, who have made their homes and encampments to harvest and use the plentiful resources of the area. We take this opportunity to acknowledge and learn from the historical displacement of the Anishinaabe peoples. We thank the caretakers of this land and the lands in which we travel, the Anishinaabe peoples - past, present, and future. Camp accepts the responsibility to build positive relationships that will lead to increased cultural understanding as we continue to educate ourselves and others. Read more about the diverse and vibrant Lake Superior Band of the Chippewa.